Dodger Stadium
Home of the Dodgers, Dodger StadiumHome of the Dodgers, Dodger Stadium was opened in 1962 and is one of the oldest ball parks in service today with a long and illustrious history of All-Star games, no hitter games, and various other famous firsts. Renovated numerous times, Dodger Stadium is one of the few older parks in service with no plans for a replacement.

Dodger Stadium is the only park that has never changed its capacity. It has always held seating for 56,000 fans. That did not stop them from packing the stadium with 57,099 fans during the 2009 opener however. Standing room only tickets are available.

Dodger Stadium enjoys a reputation as a pitchers' park with smaller than average dimensions giving pitchers a slight edge. These dimensions are offset by the fact that the park has an expanded foul ground which increases the likelihood of home runs. Whether you're going to see the dodgers or just passing through, Dodger Stadium is both an amazing ballpark and a historical landmark worthy of note.


---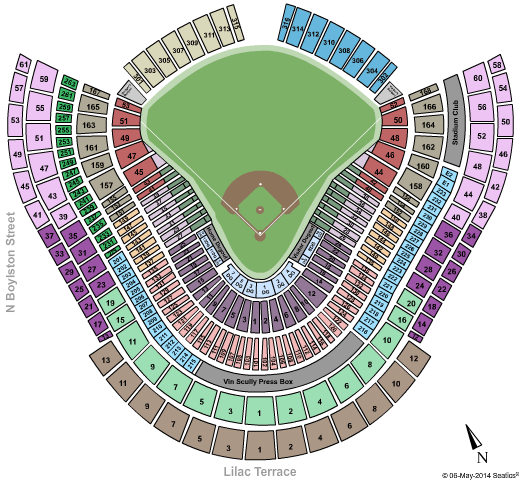 Dodger Stadium Information
Address:
1000 Elysian Park Ave
Los Angeles California, 90012

Capacity: 56000


Featured Events
| Event | Date | Venue | |
| --- | --- | --- | --- |
| Loading Events | | | |
| Event | Date | Venue | |
Copyright © 2008-2014 TriFectaTickets LLC