Coors Field
Home of the Colorado Rockies, Coors Field was opened in 1995, and was intended as a replacement for Mile High Stadium. Constructed with accessibility in mind, it is minutes from Interstate 25 and has direct access to two exits as well as Union Station which is nearby.

Coors field features 63 luxury suites, and 4,500 club seats as well as seating for over 50,000 people. Originally planned to be smaller in scope, the plans for the field were altered when the Rockies drew almost 4.5 million people their first season.

Differing from other, lower elevation parks, Coors Field had a reputation as a hitter's field with a high home run ratio. The Dry mountain air tends to dry out baseballs making them hit harder and further. High altitude, or rather the thinner air associated with it also affects curve balls, reducing the curve and giving rookie pitchers a run for their money.


---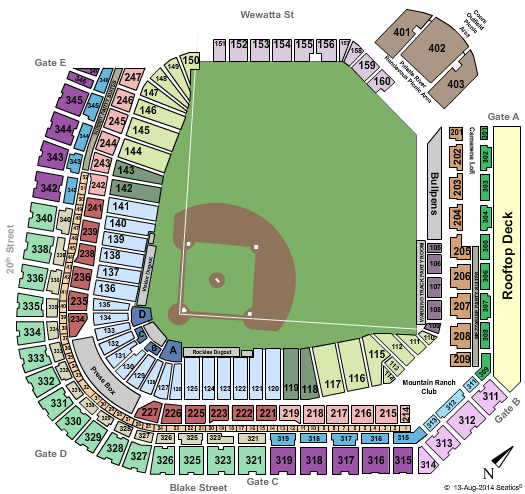 Coors Field Information
Address:
2001 Blake Street
Denver Colorado, 80205

Capacity: 50445


Featured Events
| Event | Date | Venue | |
| --- | --- | --- | --- |
| Loading Events | | | |
| Event | Date | Venue | |
Copyright © 2008-2014 TriFectaTickets LLC