Fenway Park
Oldest of all the current Major League Baseball Stadiums, Fenway Park is an American Icon and Bubba's got tickets on sale now. Constructed back in 1912, the Stadium actually sits in an urban neighborhood and has had many renovations throughout the years. Various additions and features have come and gone, but the fans have remained.

Home to the Red Sox and the Red Sox Nation, attendance has seen its ups and downs through the years. Lately however, attendance has been up, so much so that in 2008 the park was sold out for its 456th consecutive Red Sox game, breaking a Major League record.

Whether you're a Red Sox fan, a visiting tourist, or you just want a great Fenway Frank, Fenway park is an American Icon and not to be missed. Pick up your tickets today.
---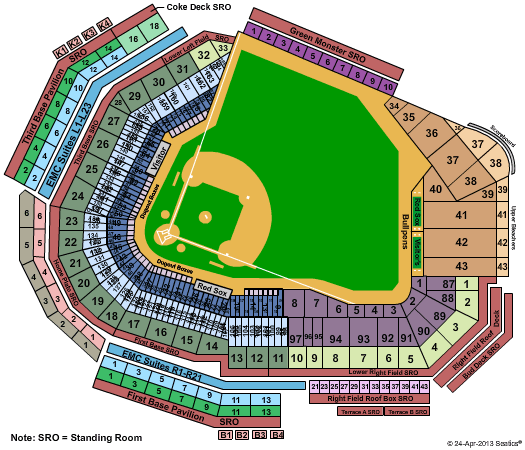 Fenway Park Information
Address:
4 Yawkey Way
Boston Massachusetts, 02215

Capacity: 38805


Featured Events
| Event | Date | Venue | |
| --- | --- | --- | --- |
| Loading Events | | | |
| Event | Date | Venue | |
Copyright © 2008-2014 TriFectaTickets LLC